COMMERCIAL SECURITY
<![if !vml]>
<![endif]>
SCHEDULING TIME PERIODS FOR VISITORS & DELIVERIES AS A SAFETY PROCEDURE
Security is not just locks and guards, it is also a set of procedures designed to keep the building safe. With some simple scheduling procedures in place, you can ensure a manageable level of security for your building, employees and visitors. Here are some simple steps to follow:
Schedule deliveries for a specific time period each day or day of the week. Make sure you notify vendors and courier services of this schedule, and that it will be strictly adhered to it. Most delivery companies can modify their route around your schedule. Don't accept deliveries outside of these hours.

<![if !vml]><![endif]>

Post your hours where they are visible. Make sure they are on all gates, entry ways and exterior doors.

Create a time frame for visitors to be allowed on the premises. This cuts down on unexpected entries to the premises. Do not allow visitors to be there outside this specific time frame.

Create a specific time for employees to be at work. Anyone working outside those hours will require prior clearance to be on site.

Ask vendors who visit to schedule an appointment at least a few days in advance. Warn them that non-company personnel are only allowed on site during specific times. If they really want your business, they will be more than happy to adhere to your rules.
<![if !vml]>
<![endif]> RESIDENTIAL SECURITY
THE LATEST IN RESIDENTIAL SECURITY GADGETS
We all love gadgets. Here are some of the newest things in home security technology.
Solar Powered Wireless Window Sensor Systems: While some security systems today use wireless window chimes that alert you when windows are opened, advanced window sensors are being developed that take window security technology a step further. These sensors are solar powered and can be monitored by a smart phone.
Integrated Audio Sensors: Vibration and motion sensors currently on the market have a tendency to produce false alarms due to being overly<![if !vml]>
<![endif]> sensitive. New systems are being developed where the sensors will know the difference between normal noises and such events as shattering glass. These new monitors will cut down on false alarms.
Speech Recognition: Prone to mis-entered alarm codes? How about a panel that you can speak to? On the horizon, is a home security control panel that allows you to verbally enter your code, change settings, as well as arm, and disarm the system. Technology that will ensure the right persons are making these changes, is also in the works.
Outdoors Passive IR Sensors: Motion activated flood lights outside the home are pretty much a security system standard. The latest technology, are passive infrared motion detectors, that will also activate lights inside your home. This concept is to make the burglars think someone is home.
Footstep Detectors: Doing exactly what they sound like - they detect each and every footstep. So anytime someone new sets foot on your<![if !vml]>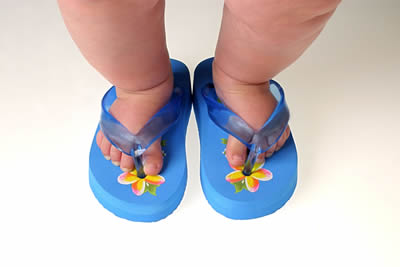 <![endif]> property, the security system is triggered, and cameras are immediately focused on the location of the intruder. But since these systems can cost around $30,000, they're not expected to be affordable for the average home application anytime soon.
TECH CORNER
<![if !vml]>
<![endif]>NEW SOFTWARE TEACHES COMPUTERS TO RECOGNIZE 3D HUMANS IN FLAT PHOTOS
Deva Ramanan, a computer scientist at University of California at Irvine, has developed new software that trains computers to recognize three-dimensional humans in flat photographs. While facial recognition software is nothing new, detecting the human body is. When the computer "sees" a video or photo, it can render legs, torso, upper arms, and forearms, all distinguished by different colors.
The ability for a computer to do this is especially challenging because of the endless combinations of poses, angles, sizes, and outfits that are of humans. Where most computers are fed millions of images to memorize, thus building a vast data base, Ramanan's program, instead, trains the system to identify body parts and match them to a flexible human template. Using a "divide and conquer" approach, the software runs through a checklist of body parts and matches them very quickly, using much less processing power than traditional programs. <![if !vml]>
<![endif]>
Ramanan sees a future for many potential applications for his people-finding algorithms. Some include fast and accurate pedestrian-detection systems in self-driving cars and videogame systems that track full-body movements. Meanwhile, he's focusing his research on teaching computers how to read and understand context, in other words, to think.
ROCK & ROLL TRIVIA multiple choice question
<![if !vml]>
<![endif]>
Which of the following foods was not incorporated into a Zeppelin song title?
A. Tangerines
B. Lemons
C. Hot Dogs
D. Cake
Previous Month's Rock n'Trivia Question
<![if !vml]>
<![endif]>
What 1966 Donovan Classic featured session work by both John Paul Jones and Jimmy Page?
A. "Sunshine Superman"************
B. "Hurdy Gurdy Man"
C. "Jennifer Juniper"
D. "Catch The Wind"
Our Services:
We offer a wide-range of Commercial and Residential Security Services that include:
Video Surveillance

Intrusion Detection

Access Control
If you need immediate assistance or information on any of our services, please email: customercare@perfectconnectionsinc.com or call: 908-722-2880.
INTRODUCING OUR NEW REFERRAL PROGRAM

If someone you refer to us turns into a client, you get your choice of one of the following $50 gifts...
<![if !vml]>
<![endif]>

All you have to do is email us at customercare@perfectconnectionsinc.com and put "Referral Program" in the subject line. Please be sure to include the name and contact information for the person you are referring, along with the $50 gift of your choice.

Also, be sure to include your contact information so we can send you your gift, once your referral turns into a sale. If you prefer to call us with all the information, please do so at: 908-722-2880.

Thank you for reading our May issue. See you next month.